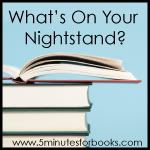 Time for
What's On Your Nightstand?
hosted monthly at
5 Minutes for Books
.
That picture on my night stand is my mother and father in 1942, the year they were married. They met at the army base where my father was stationed during World War II. Mom worked in the PX. Shortly after they were married, she followed him to California where he was shipped out overseas. She came back home to live with her family, not knowing yet that she was pregnant with me. I was 13 months old before my father ever saw me.
I'm not sure where my love of reading came from since neither one of my parents were big readers. Although my mother reads occasionally. She is actually more of a crossword puzzle person than a book person like me. I make it a habit to read every day. It's rare that I miss a day.
I love mysteries and thrillers so that is usually what I'm reading. Love James Patterson, John Sandford and Patricia Cornwell.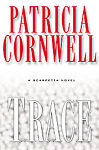 I read Patricia Cornwell's Trace a few years ago but as I usually do with books I really enjoy, plan to read it again soon. Her Scarpetta series is my favorite; Dr. Kay Scarpetta is quite a woman. Now freelancing from South Florida, Dr. Kay Scarpetta returns to Richmond, Virginia, the city that turned its back on her five years ago. Dr. Joel Marcus, Scarpetta's replacement as Virginia's chief medical examiner, has asked her to help him solve the mysterious death of a 14-year-old girl. Marcus is generally loathed: he's petty, inept and harbors an intense hatred for Scarpetta.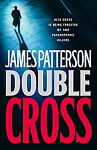 James Patterson's Double Cross continues the crime solving genius of Dr. Alex Cross, a cop who's also a psychologist. Dr. Cross rejoins the Washington DC police force to confront two of the most diabolical killers he's ever matched wits with.
Just when his life is beginning to calm down, and he thinks he will be able to give his family the time and attention it needs, he is drawn back into the game to solve elaborate murders that have stunned Washington, DC. The killer loves the attention, and even sets up his own Web site and live video feed.
At the same time in Colorado, another criminal mastermind is planning a triumphant return. From his supermaximum-security prison cell, Kyle Craig, an ex- FBI agent turned criminal, has plotted for years to escape, even if he has to join forces with DC's Audience Killer to get back at Cross.

John Sandford's Secret Prey involves the murder of banking executive in a hunting lodge north of Minneapolis. Any of the executive's four fellow hunters, all employees at his Polaris Bank, could have shot him, and all had motives. We find out about halfway through the book who the real killer is, just a few pages before Lucas does, and that villain is a masterful creation.
There is an entire series of "Prey" novels, all featuring Minneapolis super-cop, Lucas Davenport. Lucas is not perfect but that only serves to make him more interesting. He is tall, handsome, brilliant and is a bit of a womanizer. He's the reason I've read 16 out the 19 books in the series. And I'm looking forward to reading the remaining three also.
This is my first submission for What's On Your Night Stand and I'm looking forward to seeing what everyone else is reading or plans to read.