I've never been one to read Christian novels, not because I'm not a Christian, but because my tastes run more to mystery and thriller genres. But a few months ago someone loaned me a book titled The Secret by
Beverly Lewis
. This is a story set in Lancaster County PA, a story about an Amish family. Ms. Lewis grew up in Amish country and her extensive knowledge of the Amish people and their beliefs is reflected in her stories. I was immediately hooked. I just had to read the entire series.
Paperback: 364 pages
Publisher: Bethany House Publishers; 1st edition (March 31, 2009)
Language: English
ISBN-10: 0764205714
ASIN: B002T45000
The Secret is the first of three in the Seasons of Grace series. Grace Byler is the daughter of Lettie and Judah Byler. Grace often wonders if her mother's secretive ways and late night walks are the result of her husband's uncommunicative nature. When Lettie suddenly leaves the family early one morning, the family is left questioning all they have been taught about family.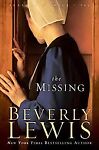 Publisher: Bethany House; 1st edition (September 8, 2009)
Language: English
ISBN-10: 0764205722
ASIN: B00394DGG4
In The Missing, the second book, Grace longs to find out where her mother is and why she left. After ending her engagement to a young man who is as uncommunicative as her father, Grace has come to the realization that the young Amish men in her community probably will not see her as a marriage prospect because of her mother. She resigns herself to remaining single and taking her mother's place in caring for her family. To complicate her life further, a young man who was courting her best friend begins to show an interest in her. Grace befriends an "Englisher", Heather Nelson who comes to Lancaster County because of her own mother. Together, using the only clue they have, they decide to travel to Ohio to search for Lettie and bring her home.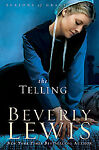 Paperback: 336 pages
Publisher: Bethany House (April 6, 2010)
Language: English
ISBN-10: 0764205730
ISBN-13: 978-0764205736
In The Telling Grace and Heather travel to Ohio while Lettie continues her search for the missing piece of her life. Judah continues his own soul searching, trying to determine the reason his wife left, vowing to do better if she returns. Lewis does a great job tying all the pieces of this story together to a satisfactory conclusion.
You can't help but love Lewis' characters and admire them for their faith and love of family. Lewis actually lived with the Old Order Amish on two occasions, doing research on The Heritage of Lancaster County trilogy. Her connection to the Plain people comes from her mother's Old Order Mennonite heritage. Her books have been well received by the Plain community, with many asking that she portray their communities in future stories.
I think one of the most important things I experienced from reading this series is that the realization that Plain families experience, despite their simple life style, many of the same family and community issues as our modern communities. They love their families, their children don't always act as their parents want them to and they react to very human experiences in very human ways. What they seem to be best at is forgiveness; in fact, they excel at it.